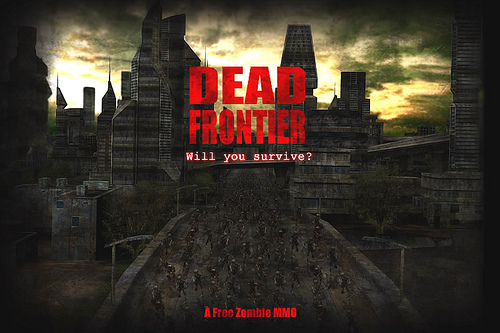 Dead Frontier is a free MMORPG (currently in beta) set in a post-apocalyptic, zombie infested world.
There are also 3 Single player demos that explain the storyline. You must follow the travels of a soldier through an abandoned cottage and through the deserted city streets.
Night One Night Two Night Three The game involves outposts and a city inside the city there is many zombie types, search their wiki (external links) for more informaion.
External Links
Edit
Ad blocker interference detected!
Wikia is a free-to-use site that makes money from advertising. We have a modified experience for viewers using ad blockers

Wikia is not accessible if you've made further modifications. Remove the custom ad blocker rule(s) and the page will load as expected.