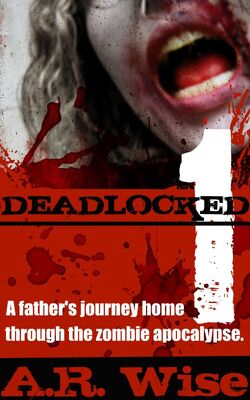 Deadlocked 1 Is a 2011 Zombie Horror Book And The First Novel In The Deadlocked Series Written By A.R Wise
Discription
Edit
David was caught in the middle of the city when the zombie outbreak started. His wife and daughters were at home, stranded on the roof as zombies waited below. He would have to fight through hordes of undead, merciless other survivors, and a series of death defying stunts to get home. However, even if he makes it there, how can he be sure they're safe?  Deadlocked puts you into David's head as he struggles to get home. Then a final confrontation occurs that could guarantee his family's survival, but at what cost?
Ad blocker interference detected!
Wikia is a free-to-use site that makes money from advertising. We have a modified experience for viewers using ad blockers

Wikia is not accessible if you've made further modifications. Remove the custom ad blocker rule(s) and the page will load as expected.