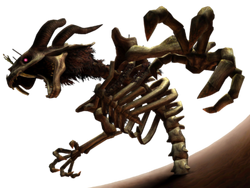 A dragon that has been brought back to life, mostly by magical means.
Sometimes powerful sorcerers, such as a Lich may use Dragon Zombies as guardians because of their sheer size and power.
Although savage and mindless, sometimes a dragon, sentient or not, may be turned into an extremely powerful Dragon Lich.