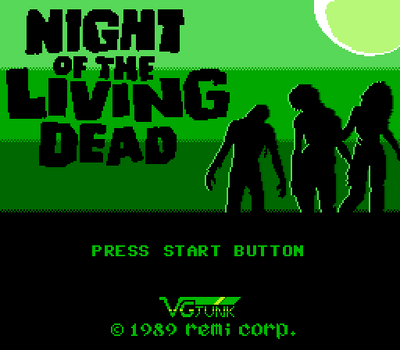 Night of the Living Dead is a 1989 Survival Horror video game for the Nintendo Entertainment System. It is based on the iconic 1968 George A Romero Zombie Cult Classic Night of the Living Dead.
Armed with only a crowbar and a Winchester 1984 Repeating Rifle, Ben must rescue Barbra and defend an old farmhouse in rural Pennsylvania until help arrives. The player has limited health and a very small supply of ammunition to do so.
Game Modes and Features
Edit
Cooperative Survival Mode
Edit
There is a two player cooperative mode named Survival Mode in which two players must survive against endless waves of the undead in the same farmhouse as single player.