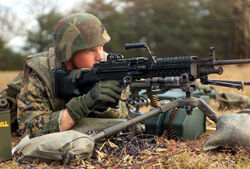 Biography
Edit
I am a survivor from San Antonio. I have been fighting the undead for over a year now. I am more of the leader type because of my knowledge of how to evade hazardous situations. I prefer to use a AR-15 and a Glock 23 they are reliable weapons. I set up my base out of my sister's house we use solar panels to provide the electricity and we use purifiers to reuse our water. We have plenty of supplies. I'm holding off with my family and friends.
I used to be a high school student, living out a normal life. The reports of the outbreak occurred when I was at school. My dad picked me up along with my close friends, I had already laid out a plan for in case this happened. After gathering friend's families and y own weapons and supplies. We systematically picked up all of my relatives, and secured my sister's two story house. Day after day went by when the bombs and shooting went on out in the streets of downtown. We did our best to keep ourselves out of the fighting. Until everything went silent and all we could hear was the sound of the undead walking everywhere. Since then we have made the small two story house into our survival outpost and we are coordinating with several other survivor groups. We have running water, solar energy, food, and safety. On several attempts we have been attacked by the undead and bandits. To this day we have not been taken over.
I do the job of going through the city and gather food, supplies, and ammo. The only time it gets difficult is when I have to travel through the remains of the military bases and quarantined areas that fell. There's a lot of handy stuff you can find laying around.
Battle for the Alamodome
Edit
After the quarantine of San Antonio, hundreds of civilians fled downtown to the Alamodome because of radio transmissions from the military promising safety from zombies. After two weeks of holding off the Alamodome was overrun and it became a hive of the undead.
Now almost three years since it was overrun, 30 survivors including myself stormed the Alamodome. Systematically we cleared out all the lobbies and made it to the center of the stadium in eight hours we almost completely eradicated all the zombies inside.
Conflict with the Reapers
Edit
Six months ago we came into contact with a distress signal, the message claimed 12 survivors were stuck in Waco, TX completely surrounded by an entire horde of the undead. I went on a search and rescue party. After driving to the coordinates, the entire town was dead and empty. We searched around the area to see if they had run off, but out of nowhere we came under fire from a sniper in a nest half a mile away. I lit a flare to signal we were not zombies, but the sniper continued and hit me in the shoulder. The 5 of us then heard a large crowd of people walk down the main street. We looked around the corner from a stone wall we hid behind and saw a couple dozen people running down the road carrying guns and cutlery that still looked fresh with blood. We had been lured into a trap, we were not heavily armed just a few semi-automatic rifles between us to take care of the supposed zombies. We decided to fall back to the car, and try to get away but when we got back our truck had been wrecked and we were now being chased down by dozens of psychopaths. We made our way to a disheveled store and when I opened the door I was greeted by a little girl holding a double-barreled shotgun. The last thing i saw was her grinning and pressing the triggering before i woke up tied up and in pain, after being shot in the chest with rock-salt.
Safehouses
Edit
First Safehouse (Suburban Home)
Edit
My family, friends, and I have converted my sister's two story house into our safehouse. We screwed on aluminum sheets onto the windows, and all the doors have been swapped out with heavier metal doors. We blocked off the entrance to the street with cars left behind by former residents, and also we placed simple trip-mines around the perimeter. Four months ago we raided an old Home Depot and we set up solar panels that give us the electricity we need. We tore out the back fence and expanded the area, so that we could have our own little farm. Around that is steal fencing with razor wire on top of it. On top of the roof my brother sits up there with his several sniper rifles and mostly just picks off ones that the mines don't finish. It's withstood dozens of undead attacks so far.
Second Safehouse (Warehouse)
Edit
We set up a second colony for other survivors at an old abandoned warehouse. The walls are heavy and there is plenty of room for more survivors.
Update 8.9.2012 INFESTED
Offensive Scouting Weapons
Edit
AR-15 (Main Firearm)
Red-Dot Scope
Laser-Sight
Attached Flashlight
Glock 23 (Sidearm)
Attached Flashlight
Laser-sight
Extended Clip
Throwing Knife (Melee Weapon)
Titanium Bat (Melee Weapon)
Defensive Weapons
Edit
Mossberg Maverick 88 12 gauge Pump-Action Shotgun (Main Weapon)
Glock 23 (Sidearm)
Attached Flashlight
Laser-sight
Extended Clip
Machete (Melee Weapon)
Tactical Knife (Melee Weapon)

FAL
Transportation
Edit
This may sound a little weak, but my primary mode of transportation is a Toyota Prius. It's engine makes very little noise so it does not attract undead attention, and it has a long battery life so that I don't have to worry about changing it often. Plus the gas mileage is great so when being chased we don't have to worry about running out anytime soon, and it has a decent speed to take off from the undead.
My Dad and brother drive in a F-150 truck, and use it to gather building supplies. The vehicle is pretty reliable and decent on gas and speed.
We also have a Humvee fitted with a mini-gun up top. It has a lot of gas consumption so we just use it in case of attacks. The mini-gun up top runs off a electric battery, so we use our solar panels to keep them charged.
Lately we fixed up an old Semi-Truck with some metal siding and bulletproof windows. In the back of it we set up a stationery LMG that we use in case of zombies chasing after us feel like eating some lead. We use it to transfer food and people out of the danger zone of downtown and out into the suburbs and country.
Searching For Survivors
Edit
I travel through the streets during the day. You can usually hear me broadcast on CB channel 9. In the area of what used to be downtown San Antonio. If you are a non-violent survivor I'll be happy to pick you up and bring back to a safe location.
A couple days ago we received a transmission coming from a mobilized national guard unit. They claim to have hundreds of survivors with them along with tanks and helicopters flying overhead. We made contact with them and they appear to be moving through Nebraska. If you come across them or are in the area, try to find them for safety.
No transmissions have come in.
We've been hearing a lot of chatter coming in from the north about safe zones. Thought you guys should look into it if you are in the area.
Just checking out all you people in Post-Apocalyptia. Remember people check your corners, save your ammo, and most importantly... stay frosty.
Safety Tips
Edit
Stay in a large group. There is strength in numbers.
Travel during the day, the undead can see you day or night. At least during the day you can see them.
Firearms are good for fighting, but they cause a lot of noise. It best not to use them at your safehouse so you don't draw them towards you. Unless in a emergency situation.
Use solar panels or any other alternative energy means. Gas runs out fast, your just going to have to make more and more runs.
Even if you have secured a house, you can always make it stronger and more secure.
Create several escape plans.
Try to divert the undead away from your location.

I set up a stereo system five miles away from our house powered by a solar panel and it is surrounded by trip mines.

Do not keep animals that make noise around your area. Unless they are properly muzzled.
If you have a wooden fence, take it down and replace it with a strong iron or stone wall. With razor wire on top of it.
Screw in metal sheets on your windows. Nails can just be pulled out easier, and wood is easily broken.