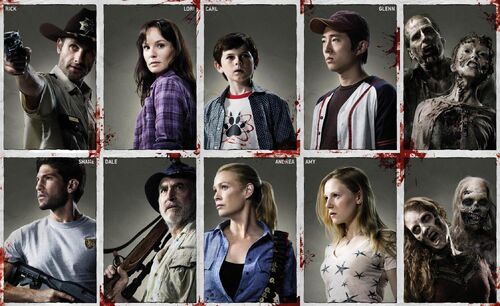 Even though college campuses are already teeming with hordes of seemingly undead victims of academia, the fine people at AMC, Instructure and The University of California, Irvine have teamed up to bring actual Zombies to (online) college, with the production of a new massive open online course (MOOC) exploring a wide variety of scholarly disciplines through the lens of a zombie apocalypse.
From the press release:
The free, eight-week MOOC, titled "Society, Science, Survival: Lessons from AMC's 'The Walking Dead,'" will be offered on Instructure's MOOC platform, Canvas Network, and will be taught by a multidisciplinary team of UC Irvine faculty: Zuzana Bic, public health; Joanne Christopherson, social sciences; Michael Dennin physics; and Sarah Eichhorn, mathematics. They were handpicked based on experience in teaching MOOCs, history of using pop culture in the classroom, and strong curricular alignment with case studies from the TV series.
It's definitely better to feed your brain with knowledge than to feed ON brains (as Zombies general do).
Enrollment is free and open at [www.canvas.net/TWD].
---
---