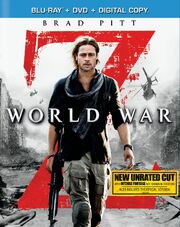 How long would you survive in the zombie-overrun reality of World War Z? Now you can know! Universal has given the Wikia community an EXCLUSIVE first look at the World War Z Survival Challenge.
Philodox played through the online game -- check out his write-up here ! And Axel TWD from The Walking Dead community had this to say .
And don't forget to come back to this page to share how long you stayed alive in the comments!
World War Z invades Blu-ray, DVD, and home media on September 17th.
Community Reviews