The Zombie Defence Crew , shortened to ZDC, is an Australian based zombie survival group. It was previously known as Zombie Killing Agency (ZKA), but as of the 14th of June 2018, it has been changed to Zombie Defence Crew (ZDC). It was founded in March 2016, by Salman Khan, who was 14 at the time. The ZDC also has a YouTube channel where it posts videos about getting ready for the zombie apocalypse and a website with other information. The links to them are in the links section of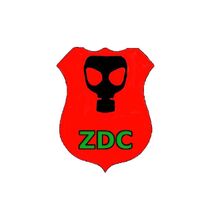 this page.
History of the Zombie Defence Crew
In April 2016, Salman Khan, an immigrant from Bangladesh who was 14 at the time and a zombie enthusiast, started the Zombie Defence Crew (known as the Zombie Killing Agency at the time). It was an instant hit and soon everyone in his year at school knew about it and had joined. Even people in other years knew and teachers about it. A month after starting the ZDC, there was a ZDC meeting which about 40 people attended.
The ZDC got a website in April 2017. The ZDC website contains:
Information on what the ZDC do.
How to join the ZDC.
ZDC blog.
ZDC YouTube videos.
Online zombie apocalypse training.
The link to the ZDC website is in the links section in this page.
The ZDC are also planning to go international and anyone can apply to join on the ZDC website. As of March 2018, the ZDC has members in:
Australia (where the ZKA started)
Links